Homes With Bat Problems

12%

12%

Bats Infected With Rabies

29%

29%

Fatality Rate From Rabies

100%

100%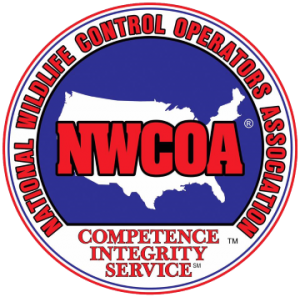 Remove Infectious Rodents from Your Humble Texas Home or Business
Home and business owners in the Humble Texas area rely on professional rodent removal and exclusion services to keep buildings and tenants safe from damage and disease. Only a licensed and insured wildlife removal company can safely eliminate rat and mouse infestations. The Critter Team serves the greater Houston TX area and employs proven rodent removal and rodent exclusion techniques to permanently solve rat, mouse and other rodent infestation problems. Rodents host parasites and diseases that can be contracted by humans. If you suspect that rodents are living in your home or business, call The Critter Team to schedule a free onsite inspection.
Remove Infected Rats and Mice from Your Humble TX Home or Business
Many fatal diseases can be transmitted to humans by rodents. Moreover, researchers at Johns Hopkins University in Baltimore, Maryland discovered that 95 percent of all residential dwellings contained mouse allergen in one or more rooms. The transmission of rodent born disease usually occurs indirectly, especially by breathing aerosolized rodent fecal droppings, urine and saliva. Among the diseases that can be transmitted to humans by rodents are dysentery, spotted fever, bubonic plague, meningitis, rabies and a respiratory disease known as Hantavirus.•Hantavirus pulmonary syndrome was first detected in the United States in 1993. According to the U.S. Centers for Disease Control and Prevention, 136 of 380 of the people that are known to have been infected with the disease ultimately died. The disease is transmitted by the urine, droppings and saliva of infected mice.
•A disease called lymphocytic choriomengitis can be spread by house mice. The virus is carried by the urine of an infected mouse. An infected female mouse can also transmit the disease to its offspring. Much like Hantavirus, lymphocytic choriomengitis can be contracted by inhaling aerosolized rodent urine, feces or saliva. The disease can also be contracted through a small cut or open wound.
•Humans can be infected by tularemia by eating or drinking food or water that has been contaminated by an infected rodent. Humans can also be infected by infected ticks and insects.
•Many allergies are also caused by breathing or making contact with rodent droppings, urine, dander or saliva. Skin tests on asthmatic U.S. children living in large cities revealed that 18 percent of children living in major metropolitan areas were sensitive to mice and 20 percent were sensitive to rats. Study results confirmed that the children had been exposed to at least one rat or mouse allergen.
Rodents in Humble Texas
A professionally trained rodent removal operator can remove all species of rats, mice and other rodents. The Critter Team will expertly eliminate your rodent infestation and professionally seal your home or business in the greater Houston Texas area. Rodent exclusion is the most effective means of preventing rats and mice from accessing the attic and walls of your home or business. Rodents enter buildings through hard to locate holes and gaps in foundations, rooflines and HVAC systems.Rats, mice and squirrels are prolific breeders. Solve your rodent problem before you have a disease causing infestation on your hands. A Humble TX rat and mouse removal control professional can prevent unnecessary structural damage and the spread of disease.
Call The Critter Team today at 281-667-0171 to schedule a rodent removal and exclusion consultation. The Critter Team is a veteran owned business that offers free estimates, affordable prices and unrivaled customer service.