Licensed. Professional. Experienced.
Skunk Removal
The Critter Team! 281-667-0171
Homes With Bat Problems

12%

12%

Bats Infected With Rabies

29%

29%

Fatality Rate From Rabies

100%

100%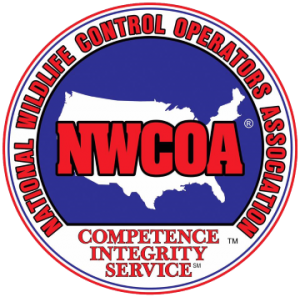 Houston Wildlife Removal is a professional wildlife removal company that will come to your rescue. We can give you a consultation on how to deal with your unwanted skunks. We can also do an inspection and determine why you have skunks on your property. Skunk Removal can sometimes be a very painful experience for the untrained individual.
Skunks mostly take up residence in, around or under a deck or dig a hole under a home. The skunk will make this area its new home from unwanted predators and will continue to live there until removed or babies have grown. The longer you wait the worse the situation can get. This is when you should not waste any time contacting a wildlife control operator or a professional at skunk trapping.
Skunk Control
The result of a person trapping a skunk could lead to much larger problems. Once the skunk is trapped you have to handle that animal, the spray is something you won't soon forget. Baby skunks may also be present that you hadn't seen previously, now you have to catch them. If you don't use the proper equipment the skunk could be trapped under a porch and could soon die. Then you have to deal with the dead skunk removal, and all associated smells.
We at Houston Skunk Removal are trained professionals at skunk removal. Houston Wildlife Removal also offers a deodorize treatment to get your yard back to its fresh scent. Our team of experts will solve your wildlife conflicts from start to finish. We are just a phone call away.