Homes With Bat Problems

12%

12%

Bats Infected With Rabies

29%

29%

Fatality Rate From Rabies

100%

100%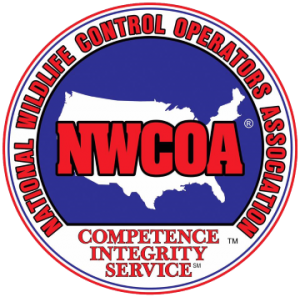 The Critter Team is a full-service animal removal company serving the greater Houston area. We possess the knowledge and experience to solve difficult wildlife removal problems at affordable prices. If a pesky snake, raccoon, squirrel, rat or some other varmint is making life miserable for you and your family, please call (281) 667-0171 for a wildlife control estimate. The Critter Team is a veteran owned and operated business that specializes in the delivery of professional wild animal control services and outstanding customer service.
Main Wildlife Removal Service Areas
Kingwood, The Woodlands, Spring, Atascocita, The Heights, Cypress, Tomball, Conroe
Main Neighborhoods Services
Summerwood, Fall Creek, Champions Forest, Auburn Lakes, Grogans Mill, Kings Lake Estates, Kings River Village, Waters Edge, The Groves, Eagle Springs
Safe and Humane Wildlife Removal Services
Sometimes you just can't get away from nature. There's no shortage of wild animals that seem to prefer an urban lifestyle. That's when The Critter Team comes in handy. Getting out into nature every once in awhile is a good idea, but living with a skunk, opossum, woodpecker or rat is going a little too far. Wild animals can inflict costly damage to your home and property. Pests can also jeopardize the health of you and your family.
Give The Critter Team a call the moment you realize that an uninvited guest has moved into your home, barn, shed, garage or yard. Only a qualified wildlife control specialist is prepared to remove wild animals in a way that is both safe and humane. The Critter Team uses humane trapping techniques and equipment to quickly remove wildlife and pests, dead or alive, from your home or property.
Nothing creates a stink like a decaying animal carcass. Let the wild animal specialists from The Critter Team remove the stench from your basement or attic. The Critter Team can also replace or repair damaged building materials. We specialize in raccoon removal, squirrel removal, rat control, rat removal, rat trapping, raccoon control, raccoon trapping, squirrel control, squirrel trapping and general animal removal services. We provide animal capture, pest removal and prevention, exclusion barriers and waste cleanup services.
If you have rats in your attic, squirrels in your ceiling, raccoons in the garage, snakes under the porch or any other wildlife annoyance, call the Critter Team to schedule a free wildlife removal consultation. The Critter Team delivers comprehensive solutions to solve wild animal, pest, critter and varmint problems, including birds, mice, snakes, rats and armadillos.
Wildlife Control and Animal Capture Services
We can perform damage repairs, discover the source of noises in your attic or walls, respond to wild animal emergencies, eliminate nasty odors and remove dead animals. The Critter Team also provides gopher control, mole removal and attic decontamination services. When it comes to assisting homeowners and businesses with wildlife issues, no one does it better than The Critter Team.
Pests and Wild Animals
No one enjoys the disturbances, destruction and health problems caused by wild animals that take up residence in a home or business. The wild animal control specialists at The Critter Team will humanely target the pests that are disturbing your peace or destroying your property. A wild animal control professional can remove a raccoon from your chimney, rats from your attic or skunks from your landscaping. Pests and wildlife can't hide from Houston wildlife removal.
An animal control specialist can remove any animal from any location. Depending on the situation, captured animals will be humanely released or euthanized. Wild animals such as opossums are attracted to residential and business settings. They really like free food, especially any kind of pet food, and they aren't fussy about the brand. They also love the comfort of a porch, attic or shed. Don't take any chances. A mama opossum can be hard to get along with. Opossums have 50 sharp teeth and hands with opposable thumbs that can cause a lot of damage.
Skunks are a frequent target of animal control professionals. Aside from their penchant for emitting an offensive odor, skunks also cause damage to homes and yards. They carry rabies and have been known to bite people and pets. Take immediate action by calling an animal removal specialist if a skunk takes refuge under your deck, porch or shed. Skunks can cause significant damage to lawns and buildings by digging for insects and grubs. Just like opossums, Skunks are attracted to pet food of any kind.
The removal of rats by an animal control specialist may require a blend of trapping, extermination and pest control services. Rats are nasty rodents that are bound to cause damage and spread disease. The Critter Team's wild animal professionals are adept at getting rid of rats. A rat infestation can easily get out of control because they become sexually active at a young age. Eliminating rats and preventing their return should be a high priority for home and business owners.
Woodpeckers aren't quite as offensive as rats, but they can cause a lot of damage to the exterior of a building. Woodpeckers are protected by federal law, so only a wildlife professional is qualified to get rid of a family of troublesome woodpeckers Call The Critter Team to convince that noisy woodpecker to leave your house or business alone.
Flexible Appointments and Unrivaled Customer Service
The Critter Team proudly serves the Houston metropolitan area. We specialize in the provision of professional bat removal, bat control, bird removal, bird control, armadillo removal, armadillo trapping, armadillo control, rat extermination and general animal removal services. Don't allow destructive pests to jeopardize the well being of your home or health. Call (281) 667-0171 to schedule a wildlife removal appointment. The Critter Team is a veteran-owned business that offers flexible appointments, affordable prices, and unrivaled customer service.