Six Flags Hurricane Harbor SplashTown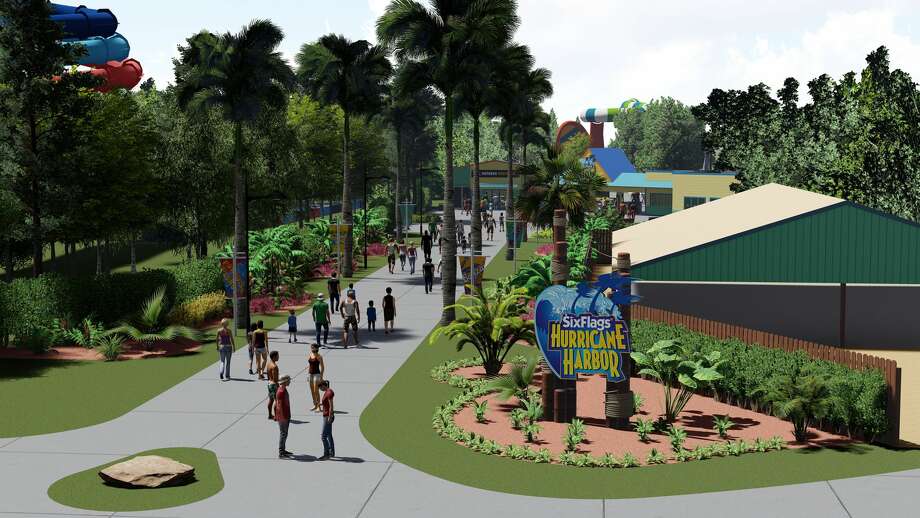 Six Flags Hurricane Harbor Splashtown is a water park located north of Houston in the Spring CDP of unincorporated Harris County, Texas, United States.  Spring Texas Information.
Location
Spring, Texas, United States
Coordinates

30.070167°N 95.431935°W

Coordinates: 

30.070167°N 95.431935°W

Owner
EPR Properties
Operated by
Six Flags Entertainment Corporation
General Manager
Jeffrey Siebert
Opened
1984
Previous names
Splashtown USA
Six Flags Splashtown (2000-2007)
SplashTown Houston (2008-2012)
Wet 'n' Wild Splashtown (2013-2018)
Operating season
May – September
Area
48 acres (190,000 m2)
Pools
2 pools
Water slides
9 water slides
Children's areas
2 children's areas
Website
Six Flags Hurricane Harbor Splashtown
History
The land that Six Flags Hurricane Harbor Splashtown now occupies was, in the early 1980s, home to a theme park called Hanna-Barbera Land.  Hanna-Barbera Land only ran for 2 seasons prior to its owners, Kings Entertainment Company, sold the park to private investors. The amusement park had all its rides removed, with the brand-new owners installing a water park with a number of water slides. Much of the park's Victorian structures, street lights and landscaping stayed. Splashtown USA opened to the general public shortly after.
In the 1990s, the park changed owners two times: first to the Morris Family in 1994, and then to Six Flags in May 1999. The acquisition was made by Six Flags to remove the park from being a competitor to its Six Flags WaterWorld water park, also located in Houston.  The park was renamed Six Flags SplashTown in 2000.
Six Flags engaged in a restructuring of Six Flags SplashTown, which resulted in the termination of the park's General Manager, Operations Manager and Food Service Manager in early November 2005. In January 2006, it was revealed that the previous Operations Manager of WaterWorld would be the new Splashtown Operations Manager. The park underwent a "facelift" as well as basic cleaning to prepare it for its opening day, April 28, 2006.
In January 2007, Six Flags announced that SplashTown, along with 6 other parks, would be offered for an overall of $312 million. The contract saw Six Flags offer the properties to PARC Management, who in turn sold the properties to CNL Lifestyle Properties. In early 2011, CNL designated Premier Attractions Management, LLC (now Premier Parks, LLC) as the new operators of the park.
In November 2013, CNL Lifestyle Properties obtained rights to the Wet 'n' Wild brand in the United States from Australian firm, Village Roadshow Theme Parks. In the months to follow CNL rebranded several of its residential or commercial properties to Wet 'n' Wild water parks, consisting of SplashTown Houston, which became Wet 'n' Wild SplashTown. The park itself got a multimillion-dollar renovation.
In late 2016, CNL Lifestyle Properties revealed that it was selling ownership of fifteen attraction residential or commercial properties, including Wet 'n' Wild Splashtown, along with 5 little family entertainment centers to EPR Properties for around $456 million. The transaction was finished in April 2017. Premier Parks LLC stayed as the operator.
On May 22, 2018, Six Flags got the leasing rights from Premier Parks LLC to handle numerous parks owned by EPR Properties. Splashtown was renovated in the offseason and in 2019 altered its name to Six Flags Hurricane Harbor Splashtown.