Licensed. Professional. Experienced. Snake Removal Services
The Critter Team! (281) 667-0171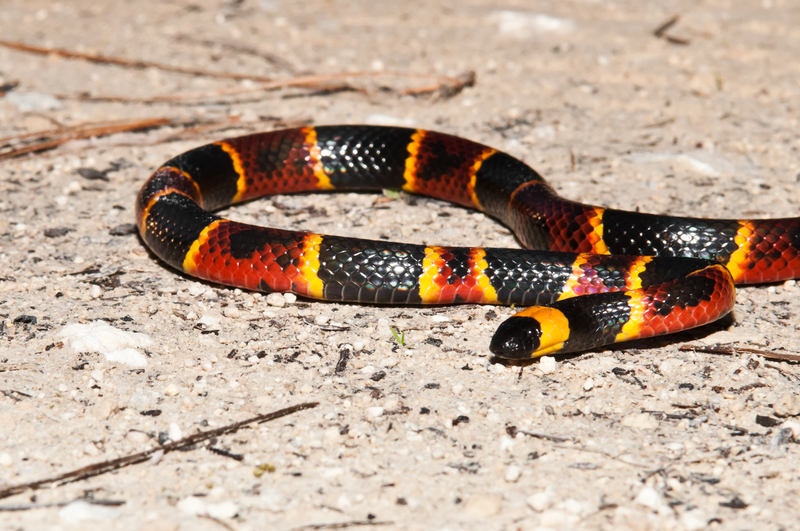 Local Tomball Snake Removal and Control Company
Always call The Critter Team in Tomball TX when you need to have a nuisance wild animal removed to ensure the health and safety of your family and neighbors. The Critter Team provides comprehensive nuisance wildlife management and trapping services in the greater Tomball area. Our trained wild animal technicians have the professional knowledge and experience to safely remove all species of nuisance wild animals, including snakes, bees, wasps, groundhogs, squirrels, skunks, moles, bats, opossums, armadillos, birds, raccoons, and all other Tomball TX wild animals. Call The Critter Team at (281) 667-0171 for trapping, onsite inspections, affordable prices, and emergency wild animal trapping services.
Tomball Snake Removal
The Critter Team is licensed and insured to provide nuisance snake trapping services in the Tomball area. The Critter Team also specializes in wildlife decontamination and the repair of damaged residential, commercial and industrial property. We offer the most comprehensive snake control services in Tomball Texas. Only a Tomball snake control and trapping professional is qualified to remove venomous and non-venomous snakes in the greater Tomball TX area. If you're not absolutely certain that a nuisance critter is harmless, the best course of action is to speak with a professional wildlife management and Tomball snake trapping company. A wildlife professional is an expert in wild animal identification and trapping. A trained animal control specialist also has the tools and equipment to safely remove dangerous Tomball TX snakes. The Critter Team is accustomed to safely removing all Tomball snake species.
Control Services Offered
Snake Inspections
Snake Trapping
Snakes In Attic
Snakes In Hole
Snakes in Homes
Snakes In Garages
Snakes In Yards
Common Problem Snake Species
Copperhead
Rattlesnake
Coral Snake
Rat Snake
Brown Snake
Snake Trapping
You don't have to live in the wilderness to find a snake in your home or business. They will show up anywhere that they can find rodents and birds to satisfy their hunger. They have the ability to track the scent of their Tomball TX prey. They can crawl along untrimmed branches or slither along the ledges of bricks to reach your residential or commercial roof. They only need a small hole or crack to gain entry into the building. Once a Tomball snake enters your attic, they will travel through your walls and floors to reach the rodents that live in your home or business. Speak with The Critter Team to obtain an estimate to have your Tomball TX residential or business facility professionally sealed once the rodents and vermins have been removed.
Snake Control
If you want to get rid of Tomball snakes in your home or business once and for all, call The Critter Team to remove them and professionally seal your home or business. Remember, their populations will breed and multiply inside your Tomball TX home or business as long as there is an adequate supply of prey. Overgrown vegetation and piles of debris also attract them. Be careful! Accurately identifying them is the job of a trained snake professional. For instance, young northern water snakes bear a striking resemblance to northern copperheads. Call The Critter Team at (281) 667-0171 for emergency critter trapping assistance. Please leave the trapping to the trapping professionals from The Critter Team. Snake traps and spray are also available. A trained Critter Team wild animal trapping specialist will ensure that your pest is removed in a safe and humane manner.
Main Snake Removal Service Areas
Snakes and other nuisance wildlife just can't hide from The Critter Team. We can provide professional snake trapping, inspection and remove any of their species, including rattlesnake, copperhead, brown snake, rat snake, and coral snake. The Critter Team can also deal with a venomous snake, snakes in the house, in the garage, in your yard, or in attics. Don't rely on ineffective snake spray to get rid of these dangerous critters. Call (281) 667-0171 to schedule a wildlife expulsion appointment. The Critter Team is a veteran-owned business that offers estimates, affordable prices, and unrivaled customer service.
Cities
Neighborhoods
Champions Forest Snake Trapping
Auburn Lakes Texas Snake Trapping
Kings Lake Estates TX Snake Trapping
Waters Edge TX Snake Trapping Service
The Groves TX Snake Trapping Company
There are different kinds of snakes that are sometimes present in our homes. These nuisance creatures can be dangerous for some of them are poisonous. If given the chance they can hurt your friends, family and even yourself. It can be fatal if these nuisance critters are not identified as to where they are hidden and can be proven dangerous with an attack. There are times when trapping these nuisance critters should be handled by a professional licensed trapping expert but there are also times you must do it by yourself. If comes a time when you have to do it, there are some ways on getting rid of these nuisance critters. These include cutting your grass low as often as possible. These will prevent the nuisance critters from hiding in tall grass. If you have a tree in your yard you can also clean the fallen leaves from the trees. A pile of these can also be a hiding place for these nuisance critters. Raking it off is also a good choice. As much as possible refrain from planting any bushed that surrounds the house. It will attract these nuisance critters to hide there as it is one of the preferences of these nuisance critters.